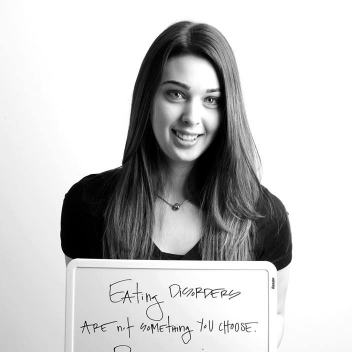 This week on #collectedlayers we talk with the co-founder of Project Heal, Liana Rosenman. Tomorrow marks the beginning of Eating Disorder Awareness Week and we are so honored to have Liana on this episode. When Liana first struggled with her eating disorder, it happened almost silently. It took a family friend (who had struggled herself) to connect the dots for Liana before she finally started getting the help she needed. This is a common theme as 70 percent of people who suffer from an eating disorder don't get treatment. It's a disorder that often is greeted with confusion and silence. She used her experience to create Project Heal while still in High School to provide hope to others suffering.
Guests: Liana Rosenman
Host: John Tessitore
Editor: Mike Esposito
Producers: John Tessitore, Mike Esposito
Musicians: Bobby Davis, TaiCheeba, Jaō
Photographer: Unknown
We're now available on Apple Podcasts, Google Play and Spotify.
JCKFoundation.org/collectedlayers